Members list
Here is a list of our members from across the Near North Region. We work closely with our members to provide exceptional service. Typically our membership has included the following types of professionals:
Architects
Engineers
Interior Designers
Property Managers
Consultants
Developers/Land Owners
Condominium Developers
Manufacturers & Suppliers
Specialized Service Providers
General Contractors & Sub-Contractors
Local Tradespeople
Tender Issuing Authorities
Government Buyers across Northern Ontario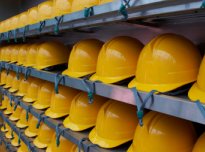 For all current tenders and jobs that our members are involved with, we provide customized services including:
Email members notifications about current opportunities.
Email any addendums for current opportunities that the member is interested in or has expressed an interest in.
Procuring all necessary building plans and notes for each specific construction opportunity locally, regionally, and even provincially on request.
Maintain closing times for opportunities so members can allocate time to pricing and bidding on construction jobs or commercial contracts.
Provide a secure Plans Room where contractors and commercial suppliers can review the drawings and specifications for each tender opportunity during our office hours.
Members can have their own set(s) of construction drawings printed for them to take back to their offices for a nominal fee.
Members can also make copies on a photocopier of the notes and addendums if needed.
Associate Members
Business
Telephone
Email
Description
Evans Bertrand Hill Wheeler
(705) 472-0980
info@ebhwarchitecture.ca
Originally established in 1956 as Critchley Delean Architects, EBHW is a full service architecture and interior design firm based in North Bay that has been involved with over 2500 projects throughout Northern and Central Ontario.
Mitchell Jensen Architects
(705) 474-3250
hello@mitchelljensen.ca
With offices in North Bay and Huntsville, Mitchell Jensen Architects provide a full range of architectural services for a wide variety of project types. Their expertise includes programming and needs assessments, master planning, urban design, interior design, compliance studies, and building design.
J.L. Richards
(705) 495-7597
northbay@jlrichards.ca
Consulting engineers & planners offering structural, mechanical, electrical and civil services.
LEA
(705) 497-9191
architecture@leaainc.com
Larocque Elder Architects, Architectes Inc. offers bilingual services and has been involved in numerous projects mainly in the areas of North Bay, Sudbury, Sturgeon Falls, Mattawa, Ottawa, Toronto and Montreal.
Full Members
| Business | Telephone | Email | Description |
| --- | --- | --- | --- |
| A Fresh Coat | (705) 494-4978 | greg@afreshcoatnorthbay.com | Interior/exterior, residential/commercial painting. |
| Action Construction | (705) 494-5289 | actionconstruction101@gmail.com | Specialists in home improvement of all kinds. Based in North Bay, they install and renovate doors & windows, cabinet, siding, soffit, fascia, decks & docks, interior finish, framing & fencing, drywalling, painting, and more. |
| ADS Canada Inc. | (519) 699-0222 | stacey.normandy@ads-pipe.com | Advanced Drainage Systems (ADS Canada) develops state-of-the-art products and services that help solve storm water management and sanitary sewer challenges, while setting industry-wide standards for quality, durability and performance. |
| A.G. Electrical | (705) 494-0671 | agelectric@bellnet.ca | A.G. Electrical is an owner-operated business serving residential, commercial and industrial clients throughout North Bay and surrounding areas. Services include service upgrades, wiring and general maintenance |
| Alba Plumbing & Heating | (705) 474-2359 | a-cicciarelli@hotmail.ca | Commercial plumbing, heating and ventilation systems installation. |
| Bay Glass & Contracting | (705) 497-0001 | bayglass@bellnet.ca | Bay Glass & Contracting has been creating custom glass and products since 1994, including plate glass, wood and steel doors, and aluminum products. |
| Ben's Heating & Plumbing | (705) 223-4328 | bensheating@hotmail.com | Industrial, commercial and residential plumbing & heating. Sales, service and installations for heating and cooling systems: water heaters, HVAC & HRV and more. Financing is available. |
| Blanchfield Roofing Co. Ltd. | (705) 472-5973 | blanchfield_roofing@efni.com | Blanchfield Roofing Co. Ltd. has over 55 years of experience and service to businesses and residents of North Bay. They provide free estimates and are members of OIRCA and CRCA. |
| Brolga Construction Ltd. | (705) 497-2205 | brolga@cogeco.net | Brolga Construction is primarily a masonry construction company that has been serving the North Bay and surrounding area for the past 29 yrs. They concentrate on the commercial, institutional and industrial sectors but also do a small amount of residential work. |
| Bruman Leasing | (705) 476-2513 | kpitman@bruman.ca | General construction, site work, excavation, and demolition contractors. |
| Canadian Shield Consultants Agency Inc. | (705) 867-5242 | office@canadianshieldconsultants.com | Inspection and troubleshooting for small- and large-scale sewage works, sewage system designs, direct supervision of installations (even for do-it-yourself installations), soil and groundwater analysis. Qualified training and certification for installers and real estate professionals. |
| Canor / Excel Landscaping / The Fence Company | (705) 495-4050 | ksim@canor2009.com | Construction/demolition experts whose specialties include labour relations consulting; health and safety compliance consulting; equipment rentals, including roll-off containers; sand, gravel and topsoil; fences and gates; commercial plowing & sanding and road building & levelling. |
| Caron Equipment | (705) 267-1280 | nrocheleau@caronequipment.com | Caron Equipment provides construction, technical and management services for civil and mining construction. They also provide forestry sevices and aggregates. |
| CCM Contracting Ltd. | (705) 682-2816 | eshamess@ccmgroup.com | CCM Contracting Ltd. is a unionized industrial contractor for piping, structural, mechanical, civil, electrical and fabrication projects primarily in the commercial, institutional, mining and pulp/paper industries. |
| Clearwater Builders & Temagami Trucking Ltd. | (705) 569-3830 | ttl@ontera.net | Clearwater Builders is a residential construction company and custom builder. Temagami Trucking Ltd. offers sand & gravel, topsoil, excavating, road & bridge building, certified septic system installation, site planning and permits. |
| Collin Adams Masonry | 705-477-8690 | collin_d_adams@hotmail.com | Residential & commercial services: bricks, blocks, stone, cultured stone, parging, fireplaces, stamped concrete, chimneys, new installs and repairs. |
| Complete Landscaping | 705-493-2742 | cory@completelandscaping.ca | Residential & commercial services: landscaping, decks & fences, interlocking brick (driveways, paths, etc.), flagstone, retaining walls (stone, block, wood, etc.), flagstone inlays, ponds, waterfalls, excavation services, gardening, and sod & seed. |
| Corix Water Products | (705) 524-6872 | mike.leith@corix.com | Corix provides quality water, wastewater, and civil construction products: from pipe, fittings, and stormwater products to irrigation equipment, engineered products, and packaged systems. |
| D&H Mechanical Contractors | (705) 522-4528 | phil@dhmechanical.ca | Industrial, commercial, residential and service for plumbing, heating, sheet metal, gas appliances and piping. |
| Dancey Electric | (705) 474-9636 | john.dancey@bellnet.ca | Specializing in commercial, institutional and industrial electrical work, providing complete electrical design and build services. |
| Descon Construction | (705) 472-8749 | info@descongroup.com | Descon is a full-service general contractor and construction manager, and has participated in various development projects including re-developing several commercial buildings and performing apartment and warehouse conversions. |
| Designed Roofing | (705) 495-8881 | designmike@efni.com | Residential, commercial and industrial roofing contractors. |
| Doctor of Masonry-Mike Beaulieu | (705) 752-4449 / (705) 358-6909 | doctorofmasonry@hotmail.com | Masonry, blocks, parging, bricks, stone, chimney repair, fully insured. |
| Domes Electric | (705) 472-6141 | domes.electric@sympatico.ca | Dome's Electric (formerly Dom's Electric) has been established in North Bay since 1972. They serve residential, commercial, institutional and industrial clients for all types of electrical needs. |
| Earl Wilson Electric Ltd. | (705) 497-8818 | wilsonelect@cogeco.ca | Residential, commercial and industrial and electric contractors. Services include controls, ETS heating and standby generators. |
| First North Enterprise | (705) 474-3014 | firstnorthenterprise@gmail.com | Concrete curbs and concrete works. |
| J.G. Fitzgerald & Sons Ltd. | (705) 472-2820 | jfitz@vianet.on.ca | J.G. Fitzgerald & Sons Ltd. is a roofing contractor servicing Northern and Central Ontario. They install various types of roofing systems, including: E.P.D.M., P.V.C., T.P.O., Modified, B.U.R. and Metal. |
| Frontier Contracting | (705) 724-6220 | leeannrs@aol.com | General light construction and renovations contractor. |
| G&P Welding and Iron Works | (705) 472-5454 | marcus@gpwelding.com | Offers a wide array of services to the mining, pulp & paper, transportation, drilling and exploration industries. Specializes in all types of iron works and repairs. |
| Gagnon and Associates | (705) 897-1942 | carolyn@gagnonhvac.ca | Gagnon & Associates Inc., started business in Northern Ontario as an HVAC manufacturer representative on September 1, 1992. They cover a full spectrum of hydronic and sheet metal products, enabling them to assist customers in a complete system design. |
| Gateway Landscaping | (705) 497-0876 | gatewaylandscaping@bellnet.ca | Free estimates for retaining walls, interlocking brick, decks and fences, planting beds, tree removal, masonry services, sodding, excavations and snow removal services. |
| HTS Engineering | (705) 855-1589 | jamiea@htseng.com | HTS Engineering Ltd was established to provide heat transfer solutions to the commercial and institutional sectors. |
| Hume Paint Contracting | (705) 472-9690 | humepaint@cogeco.ca | Paint contractors, hardwood floor sanding & finishing. |
| Insulcana | (705) 647-6966 | mitch@insulcana.com | Pipe, duct work and insulation provider. |
| Irvcon Limited | (613) 732-7311 | chrism@irvcon.com | Residential, commercial, and industrial flat and shingle roofing. Commercial and industrial heating, ventilating and air conditioning. |
| KRB Mechanical | (705) 494-7271 | info@krbmechanical.ca | Commercial and residential HVAC, kitchen hoods and sheet metal work. |
| Labonte Concrete Ltd. | (705) 752-0894 | labonteconcrete@hotmail.com | Concrete formwork, providing full residential, commercial and industrial packages. Biligual service. |
| Lafarge Concrete | (705) 472-3120 | graham.thomson@lafarge-na.com | Specializes in delivery of concrete to commercial and residential clients. |
| Larry Lennon Electrical | (705) 753-2002 | larryelect@persona.ca | Based in Sturgeon Falls, Larry Lennon Electrical offers sound electrical solutions to home and business owners throughout North Bay, West Nipissing, Sudbury and Mattawa. Biligual service. |
| M.Sullivan & Son Limited | (705) 478-7013 | mssnbo@sullivan.ca | M. Sullivan & Son Limited is one of Canada's oldest family-owned construction companies. Across 100 years they've built a solid reputation for completing projects on time and on budget for clients in the industrial, commercial, institutional and public sectors. |
| M-W Fence Contractor | (705) 495-9591 | g.domanico@live.ca | M-W Fence Contractor designs and installs complete fencing systems for clients in North Bay. |
| Metal-Air | (705) 897-2526 | info@metalair.ca | A full service HVAC contractor specializing in ductwork for both commericial & industrial, including underground markets (oval & spiral). Licensed tradesmen include sheet metal, electrical, gas, oil & refrigeration, and also a Johnson controls ABCS for northern Ontario. |
| Miller Paving Limited, North Bay | (705) 472-3312 | ashley.roy@millergroup.ca | Paving contractors. Paves roads, streets, parking lots, sidewalks, driveways and storage yards. Sells asphalt, cement mix, stone, sand and gravel. |
| Nedco | (705) 474-3120 | bert.marshall@nedco.ca | Nedco is one of the largest electrical wholesale suppliers providing a wide range of products for residential electricians and commercial contractors and large industrial organisations across Canada. |
| New North Exteriors | (705) 474-8176 | info@nnexteriors.ca | Retailer of windows and doors.Sales and installation of windows, storm doors, patio doors, siding, soffit, decks, commercial steel. |
| Northern Brick | (705) 472-4020 | info@northernbrick.com | Specializing in both landscape and masonry materials and supplies, Northern Brick has been servicing both contractors and home owners alike for more than 40 years. They have a large onsite selection of landscape and masonry materials. |
| Northern Fencing Inc. | (705) 266-0077 | northernfencing@vianet.ca | Northern Fencing offers a complete inventory of fence and related products for residential, commercial, industrial, recreational, educational, governmental, mining and highway projects. |
| OCP Construction Supplies Inc. | (705) 495-1590 | nor@ocp.ca | OCP Construction Supplies provides industrial, commercial and engineering companies with construction products and supplies across Northern Ontario cities including: Sudbury, North Bay, Timmins, Sault Ste. Marie. On-site delivery and reliable service. |
| Ontario Electrical Company | (705) 474-3040 | oecnorthbay@oecnorthbay.ca | Specialists in electrical services to institutional, commercial and industrial facilities, including electrical construction, repair & maintenance, and solar energy solutions. |
| Pedersen Construction (2013) Inc. | (705) 647-6223 | info@pedersenconstruction.ca | Based out of New Liskeard, Pedersen Construction (2013) Inc. provides construction, excavation & concrete services for the residential, civil, industrial, aggregate, mining, commercial and agricultural sectors throughout Northeastern Ontario. |
| Pioneer Construction | (705) 472-0890 | llanthier@pioneerconstruction.ca | Commercial services include concrete, excavation, paving and water & sewer. Residential services include aggregate supply, asphalt supply, concrete slabs, demolition and gravel/paved driveways. |
| PJC HVAC Sales Inc. | (705) 969-1999 | pcomeau@persona.ca | Heating systems & equipment, in Hanmer, in Greater Sudbury Ontario. |
| Polestar CM Inc. | (705) 674-2300 | admin@polestarcm.com | Based in Sudbury, Polestar CM offers services including construction management, professional quantity surveying, bank audits/ project monitoring, site supervision, project management, site safety auditing and building condition assessments. |
| Pronor Construction Ltd. | (705) 472-9999 | info@pronor.ca | Pronor Construction specializes in project management and design. Services offered include general contracting, project management, design build, developments, and construction services. |
| Prosperi Co. Ltd. | (705) 673-1376 | anthony@prosperi.ca | Prosperi Co. Ltd. a full service construction company that operates out of Sudbury, Ontario. They offer the following services as a subcontractor or direct to the client: civil concrete work, ceilings systems and steel stud & drywall systems. |
| Provost Roofing Ltd. | (705) 268-9798 | dan@provostroofingltd.ca | Based in Timmins, Provost Roofing Contractors offers installation of new flat roofs and repairs to assessments, insurance inspections, and custom sheet metal fabrications. |
| Quinan Construction | (705) 325-7704 | admin@quinan.ca | Based in Orillia, Quinan is a general contractor offering design build and project management services. |
| R & M Iron Works | (705) 663-1168 | info@rmironworks.com | Based in Redbridge, services include custom fabrication, gauage material to heavy plate, structural and CNC plasma cutting. |
| Rainbow Concrete Industries Ltd. | Sudbury: (705) 566-1740 / North Bay: (705) 472-6621 | sales@rainbowconcrete.ca | Manufacturer of concrete products. Supplies ready-mix concrete, bulk aggregates, concrete pipes and structures, shotcrete, packaged materials and a variety of landscaping products. |
| RB Contracting | (705) 845-1465 | richboiss@gmail.com | RB (Richard Boissonneault) Contracting offers comprehensive drywall services, including steel stud framing, taping, acoustic ceilings and repairs. Residential and commercial renovations and new builds, from small projects to large scale re-builds. |
| Regulvar Canada Inc. | (705) 566-8112 | tspeirs@regulvar.com | Regulvar proposes building automation solutions that draw on electronic, IT and telecommunications resources and that also contribute to implementing sustainable urban development strategies in building complexes and sustainable communities. |
| René Major, Carpenter | (705) 492-3736 | r.m.carpentry@hotmail.com | R.M. Carpentry can complete all of your carpentry and painting needs. |
| Ross Contracting | (705) 498-8223 | adamross749@gmail.com | Residential & commercial construction. |
| SPI Health and Safety | (705) 474-1933 | | SPI Health and Safety is a Canada-wide company specializing in occupational health and safety products and services. They propose comprehensive and specialized solutions which encompass product distribution, fire protection services, consulting services and training. |
| Stewart's Decorating | (705) 494-1030 | alex@stewartsdecorating.com | Stewart's Decorating offers in-home consultations, products and installation services. They offer the following services on an hourly basis: colour consultations, space planning, furniture placement, kitchen design, bathroom design, flooring consultations & measures and window treatment & blind consultations & measures. |
| Stradwicks Carpet One | (705) 472-5630 | gary@stradwicksnorthbay.com | Floor covering store. Offers sales and installation services of hardwood, ceramic and vinyl tiles, wall coverings, laminates, area rugs and carpets. |
| Sturgeon Falls Carpet and Flooring | (705) 753-2902 | bguenette@eastlink.ca | Floor covering store. Offers sales and installation sevices of hardwood, ceramic and vinyl tiles, wall coverings, laminates, area rugs and carpets. |
| TC Tel | (705) 499-6910 | tchretien@live.com | Telephone and voice and data installation, including structured communications cabling, fiber optic cable installation, small business wiring & repair, residential installation & repair, phone system installation and cable testing & certification. |
| Teranorth Construction & Engineering Limited | (705) 523-1540 | john.burwell@teranorth.com | Teranorth Construction services include highway construction, municipal infrastructure and site development. Recent projects include highway structure design-builds, structure rehabilitations and culverts. Past projects include a water treatment plant, a sewage lagoon, bridge rehabilitations, bridge replacements, a highway interchange, and a long span walkway structure over Hwy 11/17 North Bay |
| Trans Canada Safety | (705) 580-3473 | rick@transcanadasafety.ca | Specialists in providing quality services such as fire extinguisher testing and recharge services, fire alarm inspection and training, off-road inspections and emergency light inspection. They offer a range of safety products and services for businesses, organizations, public bodies and individual customers. |
| Venasse Building Group Inc. | (705) 707-9797 | mail@venasse.com | Headquartered in North Bay, Venasse Building Group Inc. is an experienced and professional provider of quality industrial, commercial, institutional and multi-residential construction services, offering complete general contracting, construction management and design/build services. |
| Vipond Inc. | (705) 675-2705 | grant.healey@vipond.ca | A Canada-wide company with an office in Sudbury, Vipond offers fire alarm and security solutions, including design, design-build, fabrication, installation, retrofit and test & inspection. |
| Westburne Electric | (705) 472-0590 | Drew.mitchell@westburne.ca | With a branch in North Bay, Westburne Ontario is a division of Westburne Electric Supply (Canada), founded in the early 1950's as an electrical distributor and has evolved into Ontario's largest electrical solutions provider, including renewables, lighting, wire and cable, automation and connected network solutions. Authorized Rockwell service and support provider. |
| Wolseley Plumbing and Mechanical | (705) 472-0350 | dave.dwyer@wolseleyinc.ca | Plumbing and HVAC/R wholesaler, including plumbing fixtures and supplies, bathroom accessories, heating equipment, systems and parts, industrial equipment, mechanical seals, valves and pipes. |
| Yoder Brothers Construction Ltd | (705) 724-9398 | | General contractors, commercial builders. |